Warehousing
With 25,000 Square meters We provide end to end warehousing solutions. Storage, inventory planning,
e-commerce fulfillment, contract logistics and more.
Holding warehouses that are wholly safe and secure with all needed facilities, we handle your inventory and supply chain hassles, so that you can concentrate entirely on your core business functions.
Your freight will be stored and managed with the utmost care, and advanced technology implemented in our warehousing and distribution services will help you track your inventory, right from its arrival to departure and in between, with accurate inventory status and reports.
What We Offer
Inbound & outbound operations
Stuffing & De-Stuffing of Containers
Labelling, Bundling & De-bundling
Stock Analytics as a Service
Packaging and Distribution
Palletization and Shrink-wrapping
Demand Planning & Allocation
Quality Irregularity and Discrepancy Reporting
Barcode Scanning
Reporting
Other value added services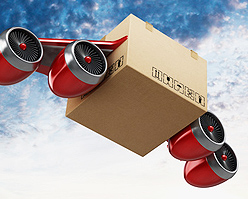 Be it large pallets or small boxes – we've got you covered!
Warehousing services customized as per your requirement
Well connected with all major ports and airports
Powered with advanced Warehouse Management System
Online inventory access to customers
Integrated safety and security systems
Specialized in ancillary and fulfilment services
Capable of last mile/e-commerce delivery